How can we reduce medical misinformation?
Role:

I was the

front-end developer

 on a team of four students. (One front-end engineer, one back-end engineer, and two pre-med students) 
The Problem:

There is no easy way to quickly check interactions between medications and alcohol. 
This is a particularly bad problem for elderly patients, who are often on many medications at once and might use weekly pill holders rather than the original packaging. 
If these patients want to, for example, drink a glass of wine at a family gathering, they would have to look up "interactions between alcohol and [specific medication]" which would produce the following results: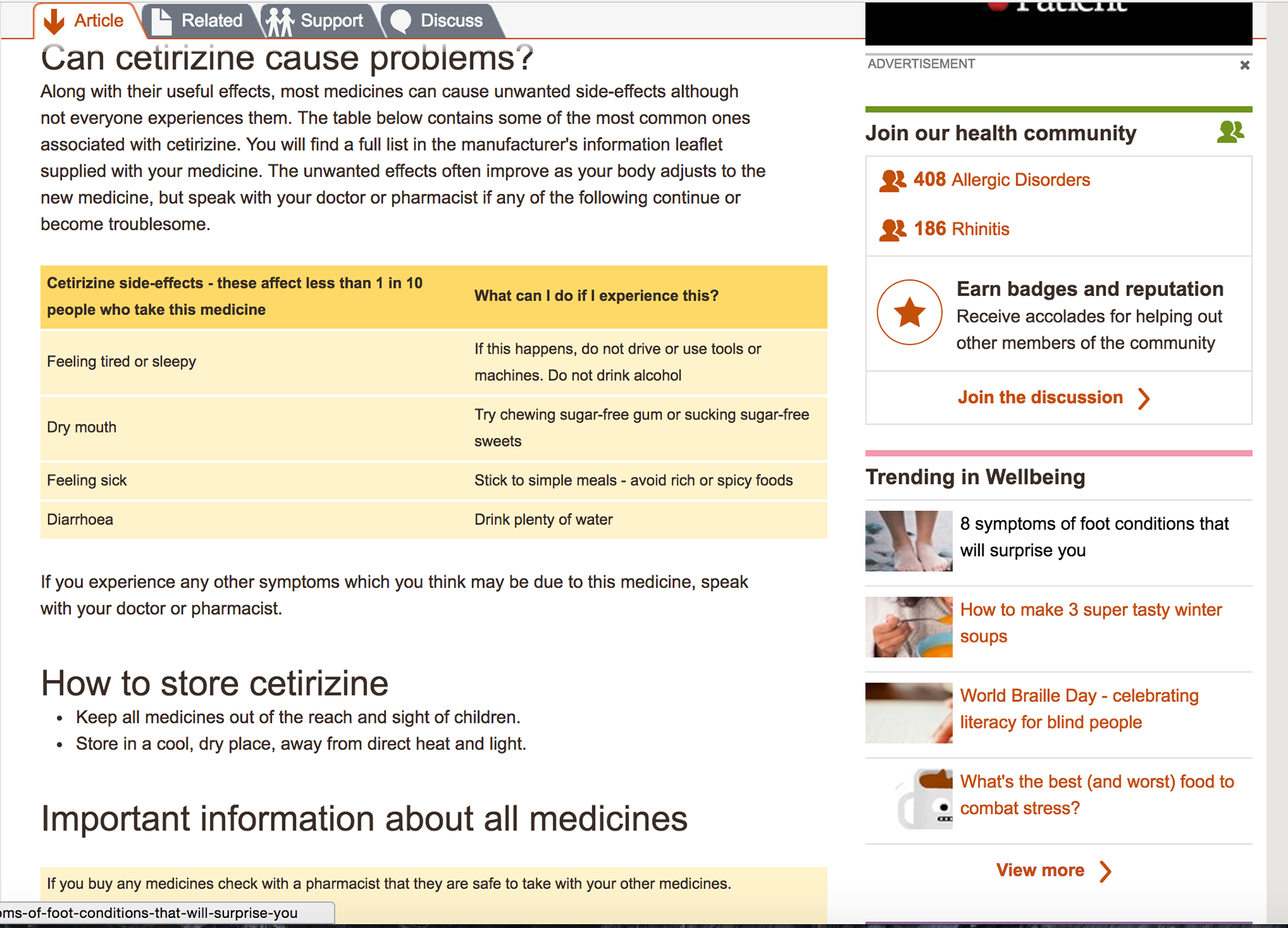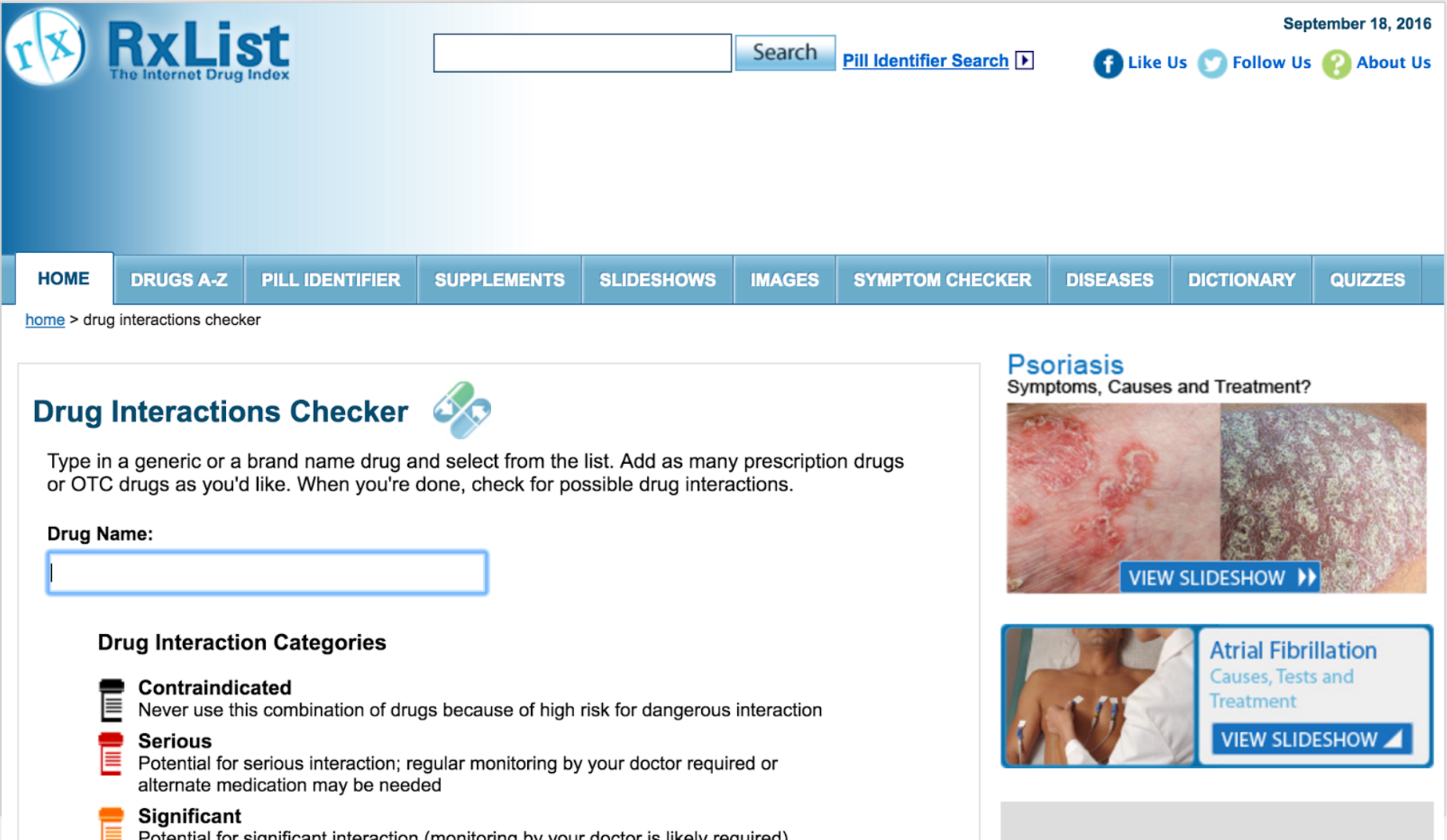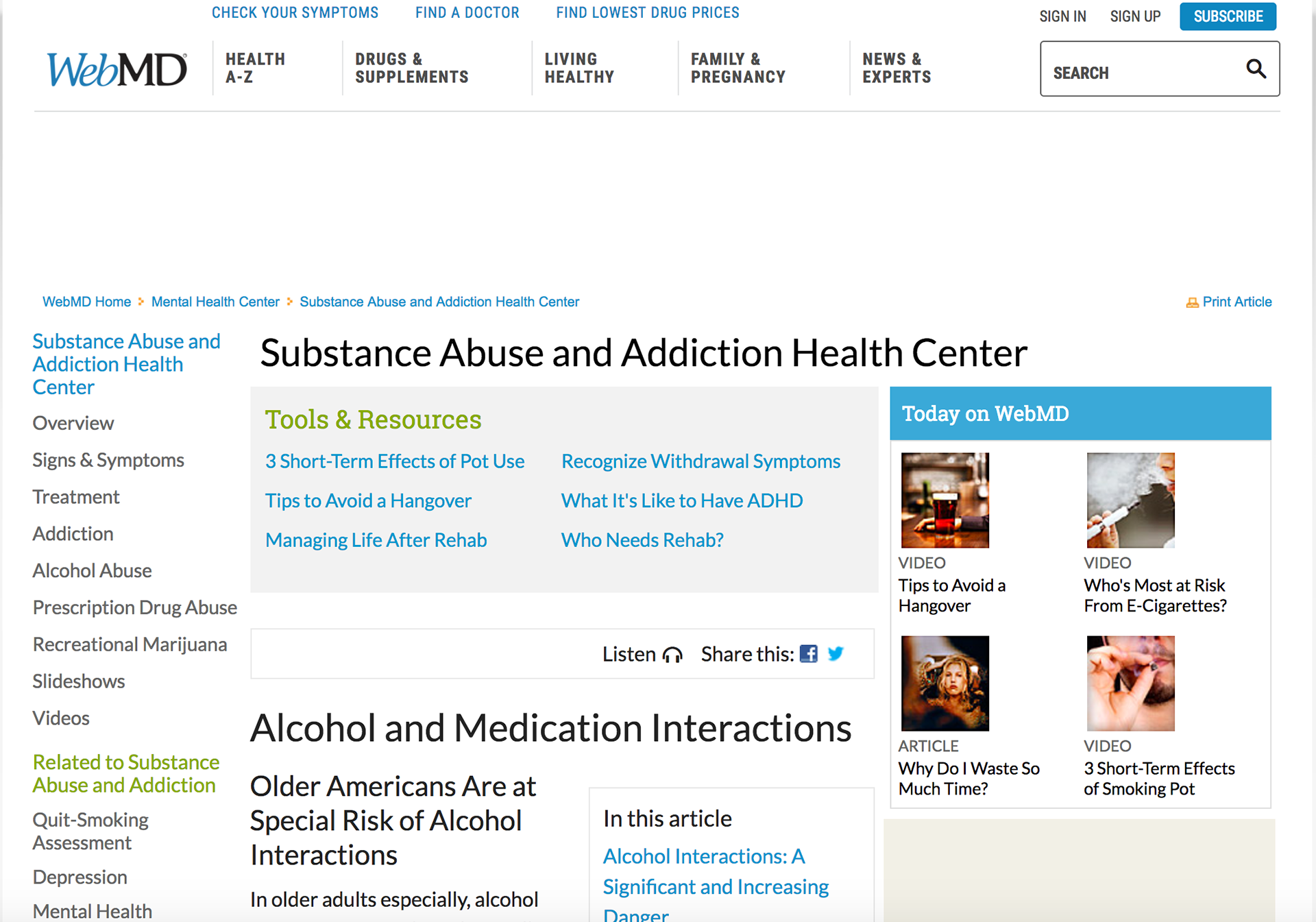 While these websites may have the necessary information, they are

not easy to use

. Patients often have to dig around for a while before they find what they need. For elderly patients who may unfamiliar with technology, these tools are cumbersome and can result in frustration and dangerous misinformation. 
Our Solution:
We decided to create a web application with a simple and easy to use interface that reduces this usability problem. We focused on alcohol interactions because alcohol is one of the most commonly used substances to interact dangerously with medications.
The end result is a simple "medication search engine." The results come from an NIH database and were modified and curated by two pre-med students at Brown.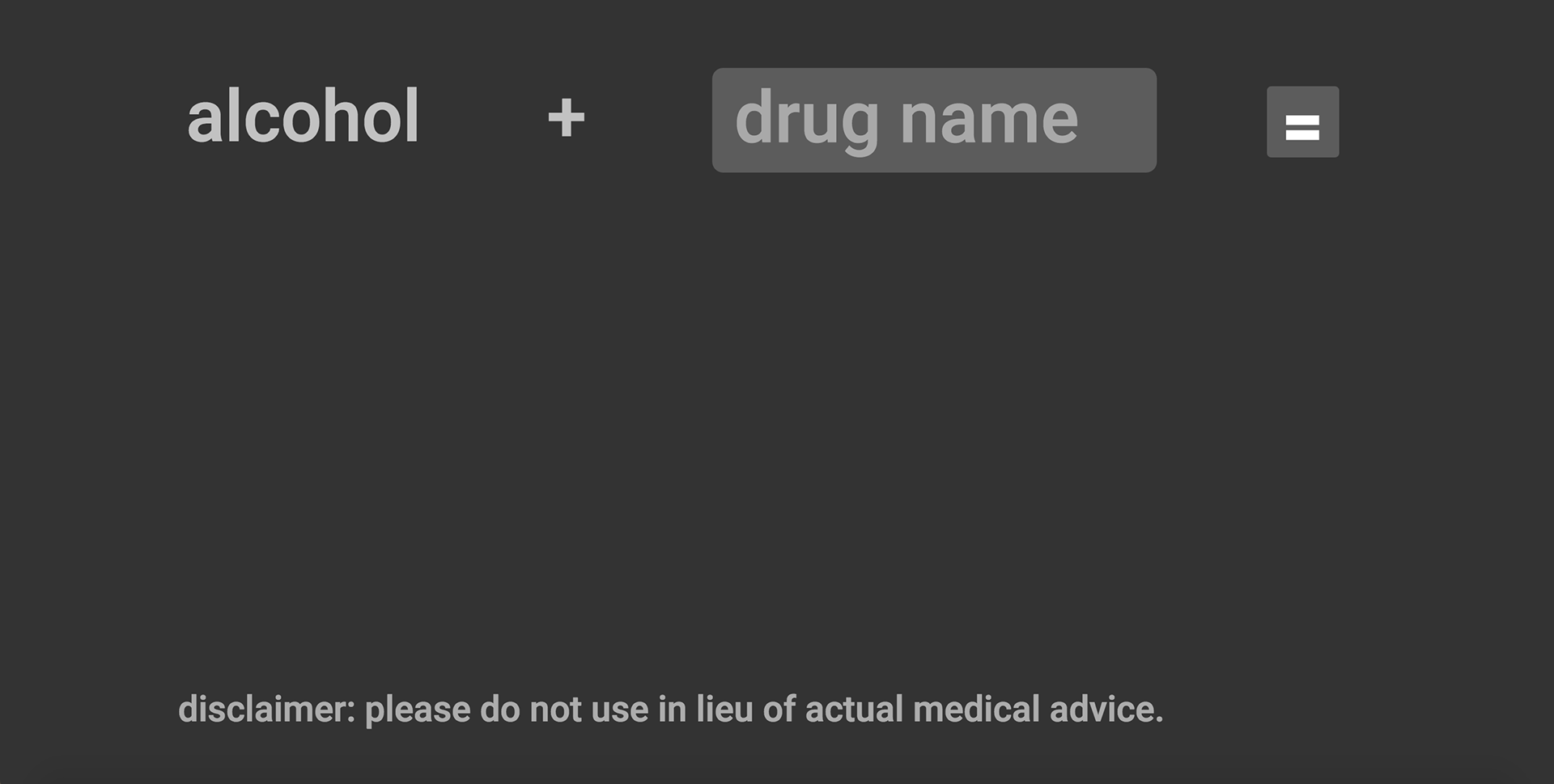 After a user searches for a medication, the entire screen changes color to reflect the risk level. This eliminates ambiguity and allows those who are vision-impaired to quickly understand the search results.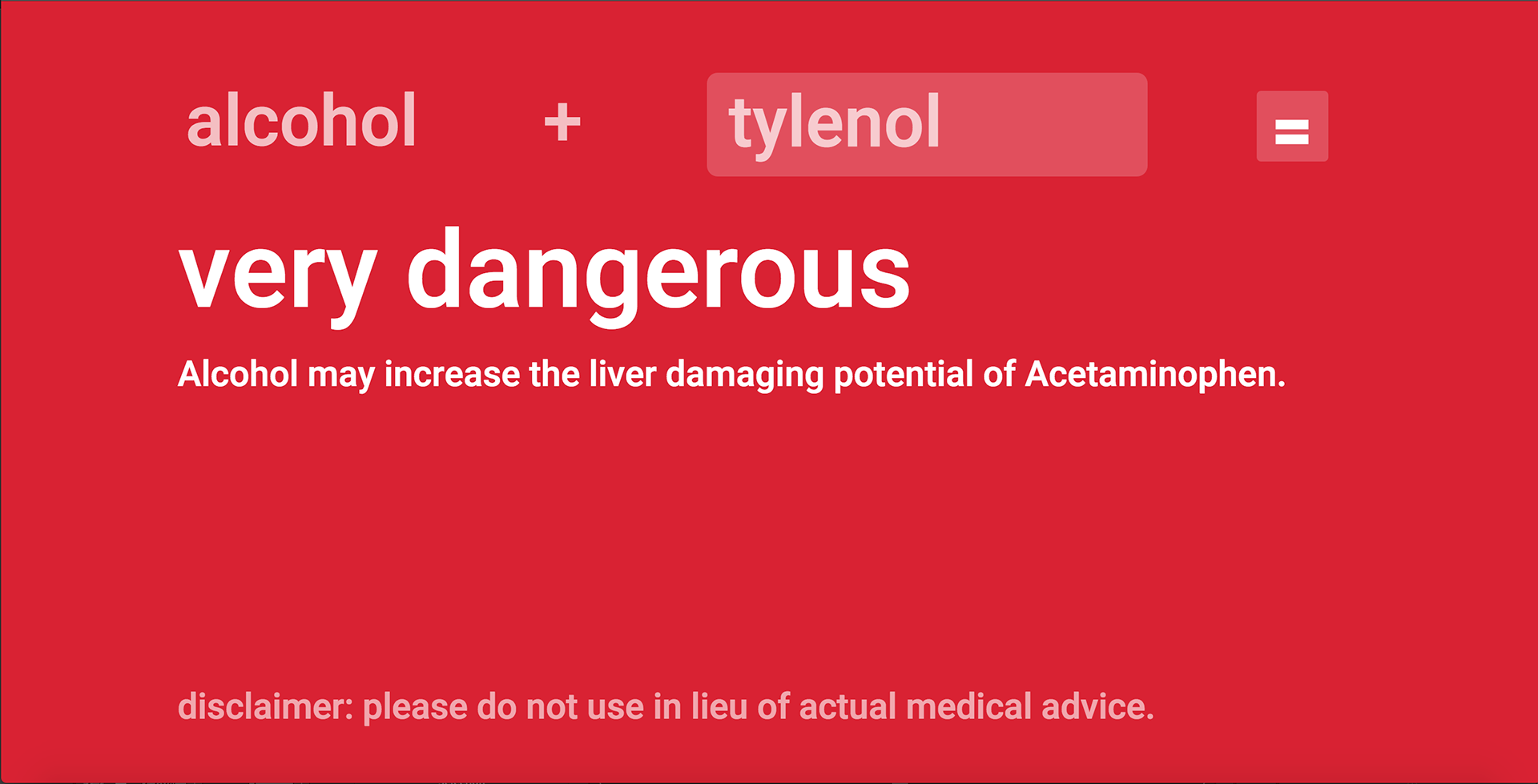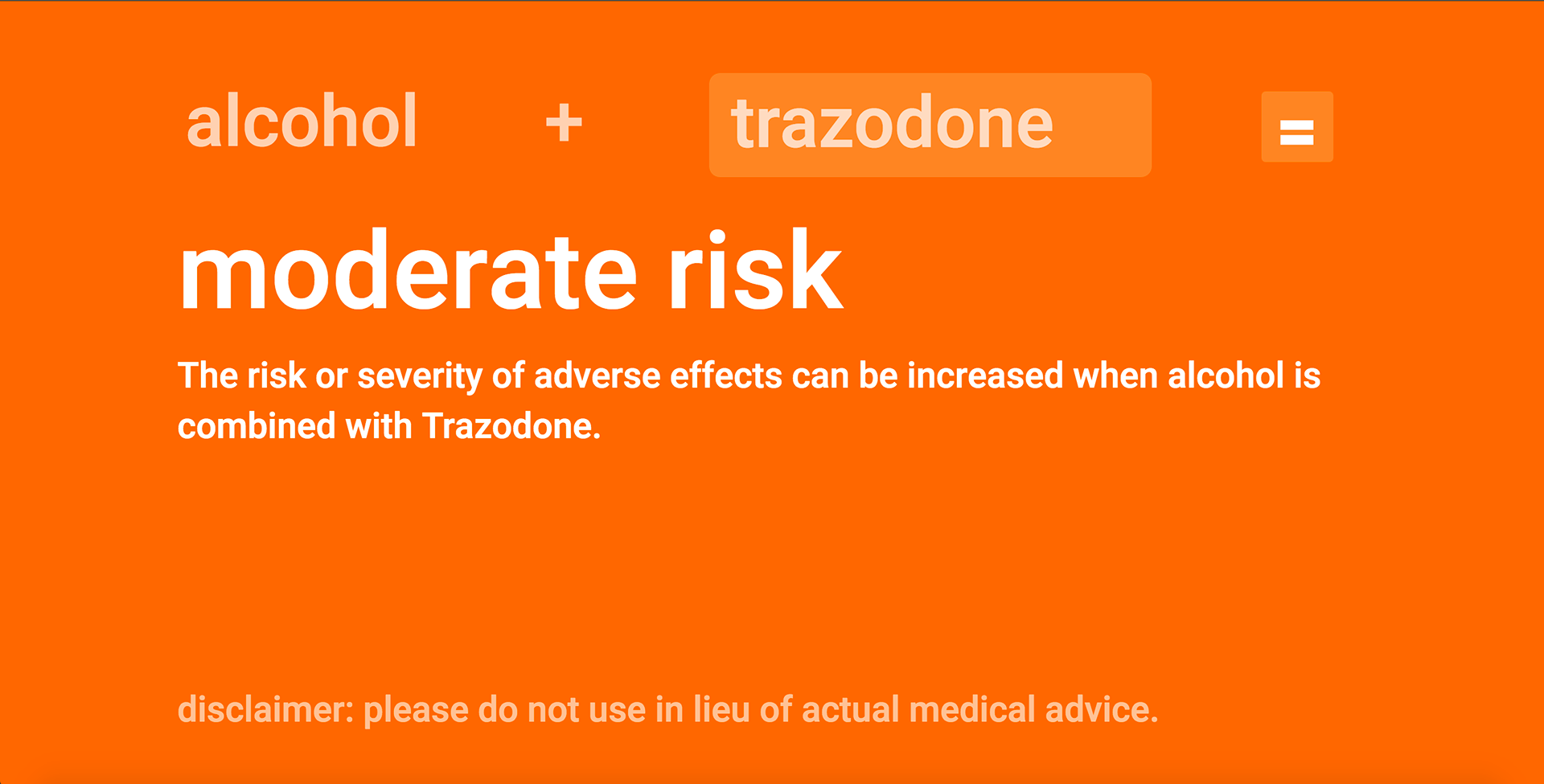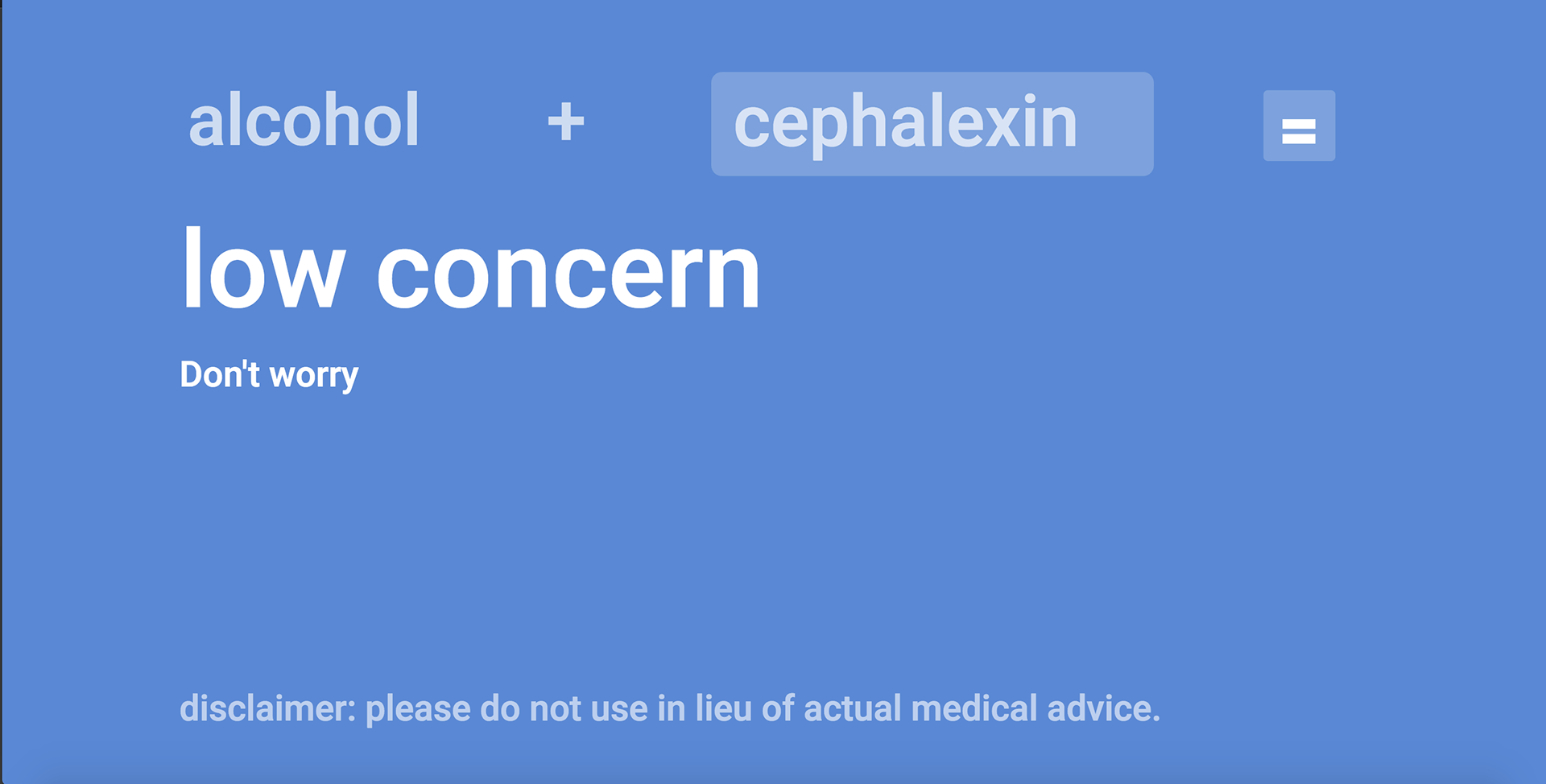 Try it yourself at: interalct.com 
Or view the code on github: https://github.com/ejiao/hackhealth